Preparation for Success
Wade Christian Academy is committed to the 21st-century graduate and their God-given calling. WCA graduates have enjoyed a 100% acceptance rate to colleges nationwide, while many have flourished in technical, paramedical, military, ministry, and entrepreneurial careers. Our faculty and staff are prepared to walk along with each student as they determine their calling.
Areas of Education
We are incredibly proud of the teachers and educators we have assembled in this ministry of educating young people. Our small class sizes, specialty areas of learning, and enhanced tutoring for struggling students and those with learning disabilities set us apart from most educational institutions.
At WCA, learning is a close-knit, familial atmosphere where everyone pushes everyone else to be the best they can be.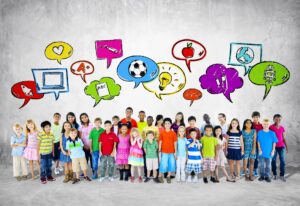 Primary Education
Our primary education division (K-6th grade) uses a time-proven curriculum blended with the creativity of our teachers to give your child a solid base in academia. When coupled with other programs, such as S.T.E.A.M. and Fine Arts, they start to see the real-world application of the basics they have been learning. In addition, physical activities, music-based learning, and spiritual development make our primary education stand out in the world of private education.
Secondary Education
The secondary education division (7th-12th) combines the best curriculums for each subject with open-minded and interactive lessons. We encourage students to ask questions and be proactive in the classroom. Every teacher's job is to present material practically so your student can better comprehend its real-world applications. After all, we're not just teaching students. We're training young adults to be successful.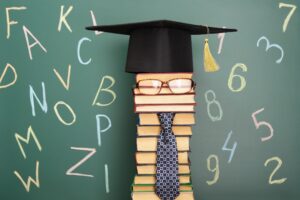 Student Services
We have specialty tutors available on-campus for students struggling with a particular subject or workload who need a slight academic nudge to get them back on track. There are also provisions for those with a learning disability that may require a little more one-on-one coaching to get them to where they desire. Arrange these sessions by contacting the school office.
Dual Enrollment
Additionally, many of our secondary students find that they can get a head start on their college education by dual enrolling at Eastern Florida State College. Administrator Steve Wynn heads up this program and is available for consultation for your student. CONTACT STEVE WYNN